5 Tips FORE Improving Your Golf Game During Winter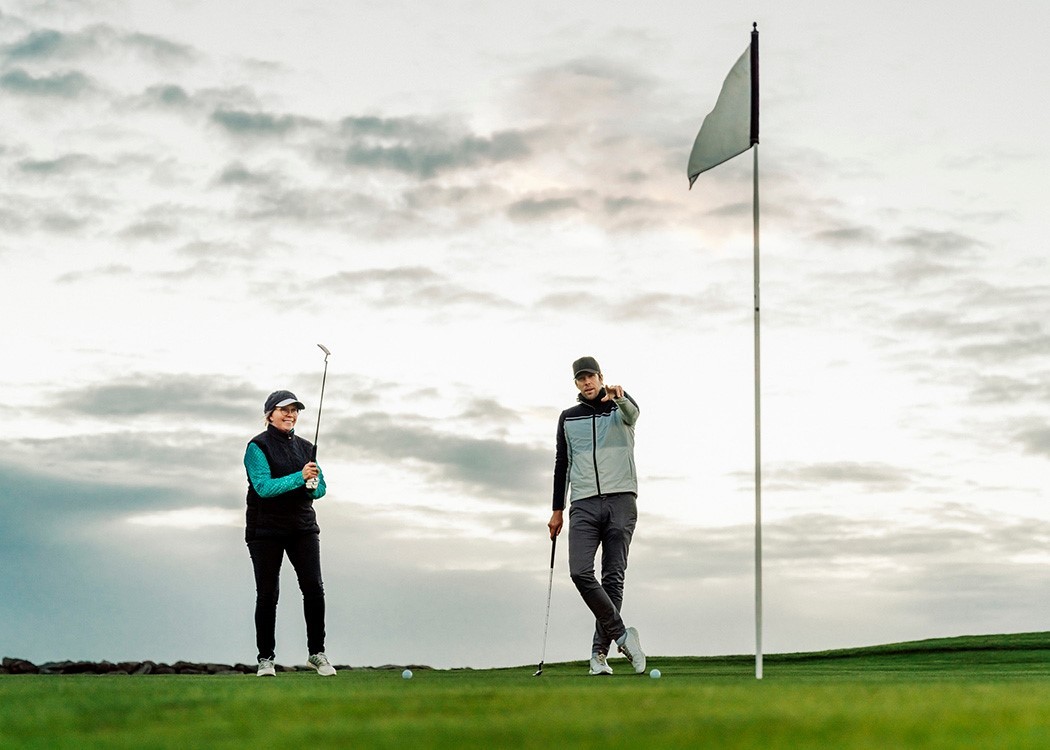 It's the winter season and everyone is looking for ways to keep themselves entertained. One of the most popular activities that people miss this time of year is golfing. But, during cold months it can be difficult to get out there and enjoy a round on the course. This blog post will provide you with some tips on how to improve your game even when it's too cold outside.
Practice putting with the right technique, don't just practice hitting the golf ball.
Better golfers are better putters. You don't have to be a professional golfer to know that the secret to sinking more putts is practice. But did you know that the way you practice putting can make a huge difference in your game? There are many products available to aid in practicing your putting at home. However, many golfers make the mistake of just practicing hitting the golf ball into the hole, instead of practicing proper putting technique.
Use a weighted club to improve muscle memory and coordination on your downswing
Are you looking for an edge on the golf course? Weighted clubs might be the answer. Using a weighted club can improve your muscle memory and coordination on your downswing, resulting in more accurate shots. Whether you're a beginner or an experienced golfer, using a weighted club can help take your game to the next level.
Take advantage of golf video lessons
If you're looking to improve your golf game, then the best place to start would be video lessons. Golf video lessons are a great way of learning from professionals and experts in the sport. They can teach everything from how to hit better shots, manage your swing for more power and control, and execute all sorts of different swings with ease. The videos are not only educational but also entertaining! So, what are you waiting for? Start improving today with these tutorials!
Hit the gym to improve your golf game
Staying flexible and fit will always help your golf game. Oftentimes, golfers think that the only way to improve their golf game is by spending more time on the green. While this is certainly important, it's not the only thing you can do to up your game. You can also hit the gym! Strength training and other aerobic exercises can help improve your endurance and strength, making it easier for you to hit those long drives and tricky putts. So, if you're looking for an edge on your competition, consider using this winter-time to hit the gym. You may be surprised at how much of a difference it makes!
Get outside and hit some balls in winter - it's warmer than you think!
It's cold outside. You might think you should hibernate until spring, but there are actually some benefits to using this time of year for outdoor activities. It turns out that hitting golf balls in winter can be a great way to start getting in shape and preparing for the upcoming season! Along with the physical benefits, playing outdoors also provides mental health benefits such as increased creativity and mood-boosters like Vitamin D from sun exposure. So hit those golf balls today - your swing will thank you!
Our pro shop staff is ready to help you improve your game no matter what time of year it is! We offer private and group lessons and instruction, as well as custom club fitting.
Contact us today to learn how we can be your one-stop golf destination this winter season to keep your game ready for warmer weather.
Related Posts
By accepting you will be accessing a service provided by a third-party external to https://www.banditgolfclub.com/