Welcome New Golfers and Family Golfers!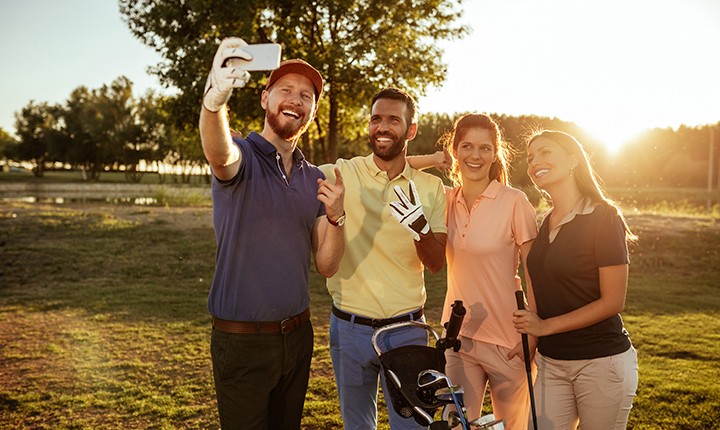 We are delighted that you have found our golf course and are taking up the great game of golf. It's an outdoor activity that can be enjoyed with friends and family and will provide a lifetime of enjoyment!
You may find that the more proficient you get, the more fun you will have playing the game. To help with this, we want to let you know about our quality, affordable golf instruction, and give you a few tips on how to have more fun, whatever your skill levels. Lessons can propel you to that next level and teach you some golf lingo that will make you sound like a pro!
Our course has instructional programs for everyone
Learn To Play Classes are fun group instruction is a program designed for beginners or novice players, Play Better Golf are ongoing individual lessons, and Junior Academy is for youth wanting to learn the game or improve their game.
All these golf programs teach the fundamentals of the game as well as the details of and guidelines as to how to have fun in the game. We would like to offer you a complimentary 30-minute golf lesson to show you how comfortable and productive taking lessons can be!
"Scrambles" are fun and fast!
For moms and dads who want to introduce their kids to golf, a great way to have some family fun and to keep up the pace of play is a "two-person scramble." A scramble format is when both players hit a shot and then select the "best ball" as the one to be played next. The other ball is brought to where the best ball is and both players hit from there. This continues until the ball is holed. It brings in friendly competition with the other team and makes the game more fun by avoiding many of the "trouble" shots that occur when the ball doesn't land as planned! It takes the pace of play pressure off and speeds up the game. Remember: At all of our Foresight Golf courses, kids 18 and under play FREE with a paid adult!
We want to partner with you to help improve your game. But above all to give you the confidence to enjoy playing golf for years to come. If we can answer any questions, please don't hesitate to ask. Our team members are here to help. We look forward to seeing you on the course!
Related Posts
By accepting you will be accessing a service provided by a third-party external to https://www.banditgolfclub.com/